CR Series Cylindrical Capacitive Proximity Sensors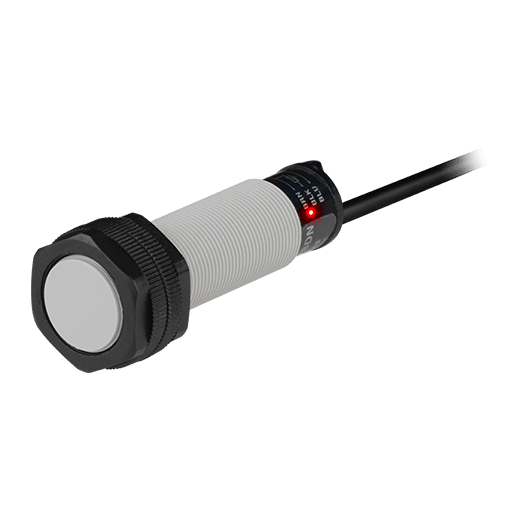 The CR series capacitive proximity sensors are capable of detecting any material with dielectric different from air. The sensors can detect conductive and non-conductive materials including metal, iron, stone, plastic, water, and grain. The built-in sensitivity adjuster allows easy configuration of detecting distance, making it ideal for application in various environmental settings. The CR series is available in DC 3-wire types and AC 2-wire types.
* Detailed model-specific 3D drawings can be viewed and downloaded from the model page below.
No search results

{{ result.parntsBbsCtgryNm }}
Search filter

| | |
| --- | --- |
| {{result.specNm }} ({{result.detailList.length }}) | |
Model Finder
Please use the model finder to search for products using detailed specifications
Model Finder
CR Series Model
({{modlPagination.totalRecordCount }})